You are here:
/
Products
/
Pyrite, calcite, quartz, sphalerite
Pyrite, calcite, quartz, sphalerite
Mounded group of quartz and calcite with a light druse of tan pyrite in combination with numerous sphalerite small crystals.
Rich sample tiny crystals of pyrite grouped into spherical srostlice sizes on a quartz substrate covered with crystals of calcite and quartz. On the sample is a series of tinycrystals of sphalerite. Very attractive matrix of quartz and calcite crystals with a shiny druse of pyrite  (26 mm in diameter) in combination with numerous sphalerite small crystals. Terminated transparent colorless calcite crystals on matrix! The calcite crystal has textured crystal faces with glassy luster. Beautiful sample with no damage and very interesting esteticity - resembling a statue of a lion. Nothing similar found previously. Very unique offer!
Russia
Dalnegorsk, Primorskij Kraj
7,5x5,8x4,8 cm
84.3g

We want to maintain a high level of our discussions and therefore insert new comment or response to contributions from other visitors allowed only to registered and logged users.
Do not have an account? Register.
No comment.
similar products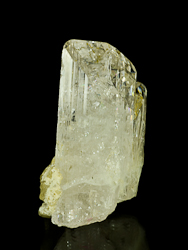 104 EUR
Mexico
Charcas, San Luis Potosi
akce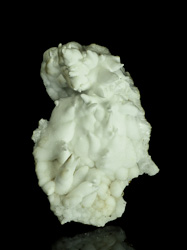 25 EUR
Slovakia
Dobšiná
akce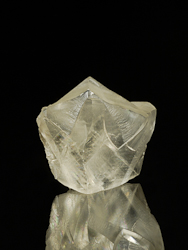 42 EUR
India
Jalgaon, Maharashtra
akce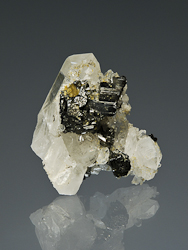 107 EUR
China
Yaogangxian Mine,…
akce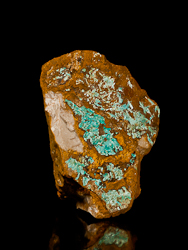 19 EUR
Italy
Campiglia Marittima,…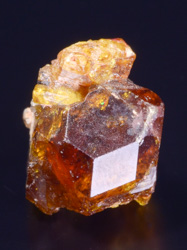 221 EUR
Pakistan
Zagi Mountain, Mulla…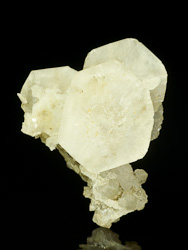 118 EUR
Russia
Dalnegorsk, Primorskij…
akce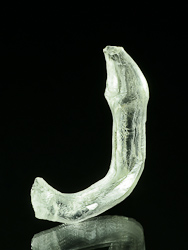 23 EUR
China
Wenshan, prov. Yunnan